Pet owners in Townsville have been put on high alert after a crocodile was spotted just metres from the remains of a dog.
A man walking alongside the Ross River near Annandale made the startling find on Thursday, according to The Courier-Mail.
In a video, Paul Wenta recorded the "good six-foot-long" saltwater crocodile lying on a log.
"He don't seem real phased by me at the present moment, and he's only 15 feet away from me, basking in the sun," Mr Wenta says.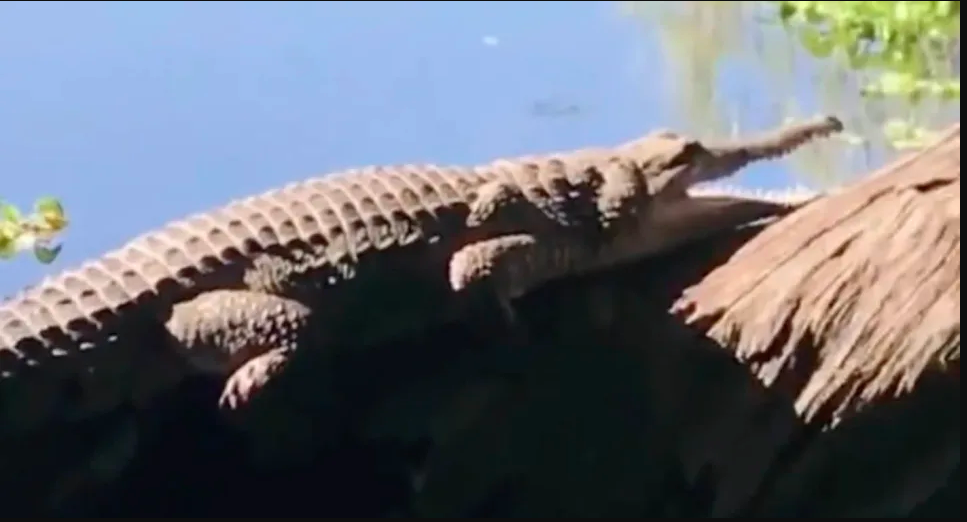 Panning across the bush, Mr Wenta suddenly captures the carcass of an animal, which he first suspects is a kangaroo.
On closer inspection, however, the Townsville resident realises that it is in fact a dog.
"Now that dog wasn't there a few nights ago," he said.
Man falls into pit of 50 crocodiles while going for wee
Eerie warning after scary find near suburban streets
Incredible moment water buffalo fights off three crocodiles
"He's been opened up in the back there. Poor bugger. Someone's pet.
"Anyone missing their dog along Annandale side, there is a pretty good chance that fella right there took him."
Mr Wenta added: "We knew it was only going to be a matter of time."
Lying just metres from the crocodile, the pet was almost completely gutted, with patches of fur and bones the only obvious features.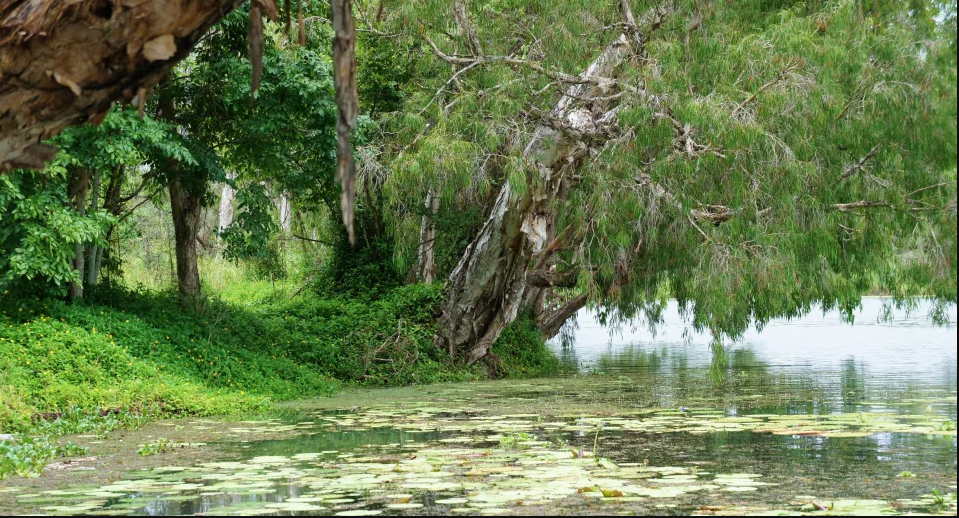 Mr Wenta has urged anyone in the area to "stay right away" from the Ross River, which is well known for having an abundance of reptiles, both saltwater and freshwater.
"These guys are in the breeding season," he warned
"They might get highly aggressive.
"I just want people to be careful and lock your dogs up at night."
Last November, a local fisherman in Townsville noted a rise in crocodile numbers in the Ross River, which is one of the city's busiest waterways.
While last month, the Department of Environmental Science reported a saltwater croc near Douglas.