A dog attacked two persons in a residential street and was killed by police.
Around 9.30 p.m. yesterday, Greater Manchester Police (GMP) officers flocked to Morley Street in Rochdale as a wild animal assaulted bystanders.
The two victims are not believed to have suffered major injuries after being bitten by the dog, according to the police.
Officers had to put the dog down "as a safety measure" because of the large number of people in the vicinity and its "aggressive demeanor," according to the statement.
A GMP spokeswoman issued the following statement today: "Police were alerted to complaints of a dog on the free on Morley Street, Rochdale, at around 9.30 last night (Friday, August 6).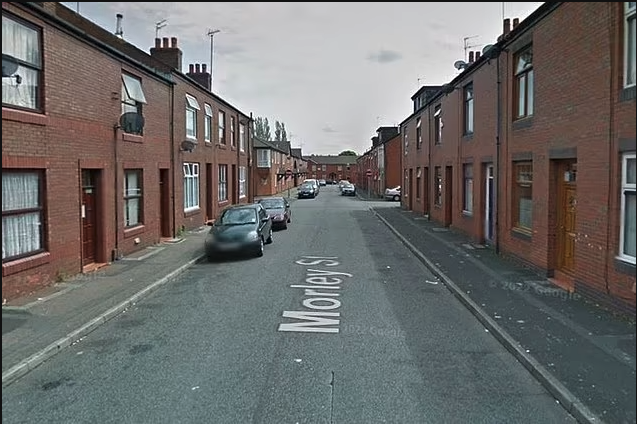 "Officers arrived and discovered that the dog, which was behaving aggressively, had bitten two members of the public.
Unfortunately, given the circumstances of the occurrence and the amount of persons there as well as the injuries sustained, the dog had to be mercifully put to death.
"Investigations are underway. There were no significant injuries recorded.
The event took place in the same town where a three-year-old kid was recently killed by a dog after being attacked by it.
Less than four miles from this event, on May 15, this year, Daniel Twigg was mauled by a dog while playing outside a home in Milnrow.