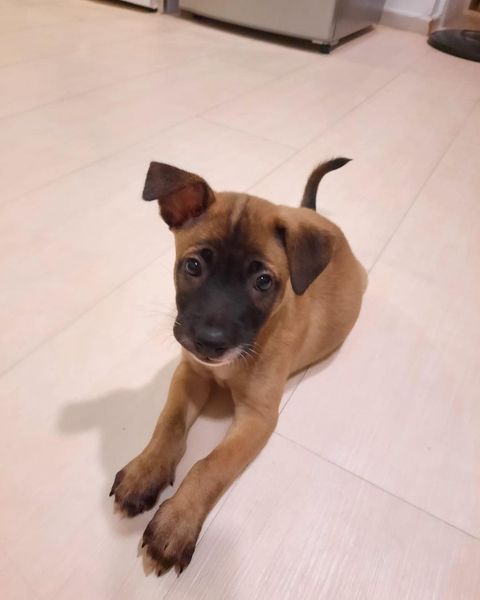 Kyli is a 3.5-month-old baby girl! She warms up to people very quickly and has gotten along well with the dogs she's met so far.
She's pee pad trained already and learning to enjoy the outdoors is still a work in progress. Although she now walks well in a familiar environment, she is scared of loud and/or sudden noises and needs assurance from time to time.
At home, she's learned to play fetch! Amongst other basic commands. She can be at home alone (she settles after a few mandatory minutes of whining
) and is non-destructive.
She is overall a sweet girl that enjoys human affection and other dogs!
However, please take note she can be a picky eater and also has a history of urinary infections which will require management and care.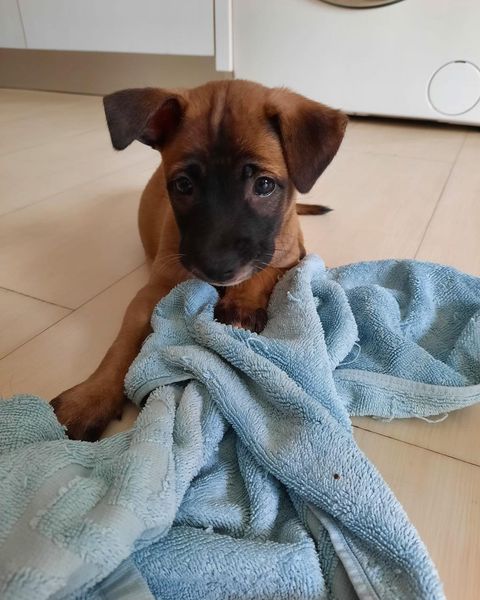 The above information is accurate as of posting this, however, given she is so young, there is a very long runway of physical and mental growth for her. This means her temperament, likes, and dislikes could still change drastically over the next 1.5 to 2 years.
Please sign up only if you are willing to love and work with her through her personality changes (eg. Engaging a trainer if necessary) and want to commit to a lifestyle change of raising a dog for the next 15-20 years!