The owner of a one-eyed cockapoo has called for a blanket ban of Bully XL dogs after her beloved pet was savaged in a park.
Clive has been recovering after the horror attack in Richmond Park, amid a spike in Bully XL attacks saw home secretary Suella Braverman call for a ban on the breed.
A young family with a Bully XL off-lead savaged the pup just as he was being picked up and put in the car after a long spring walk in March.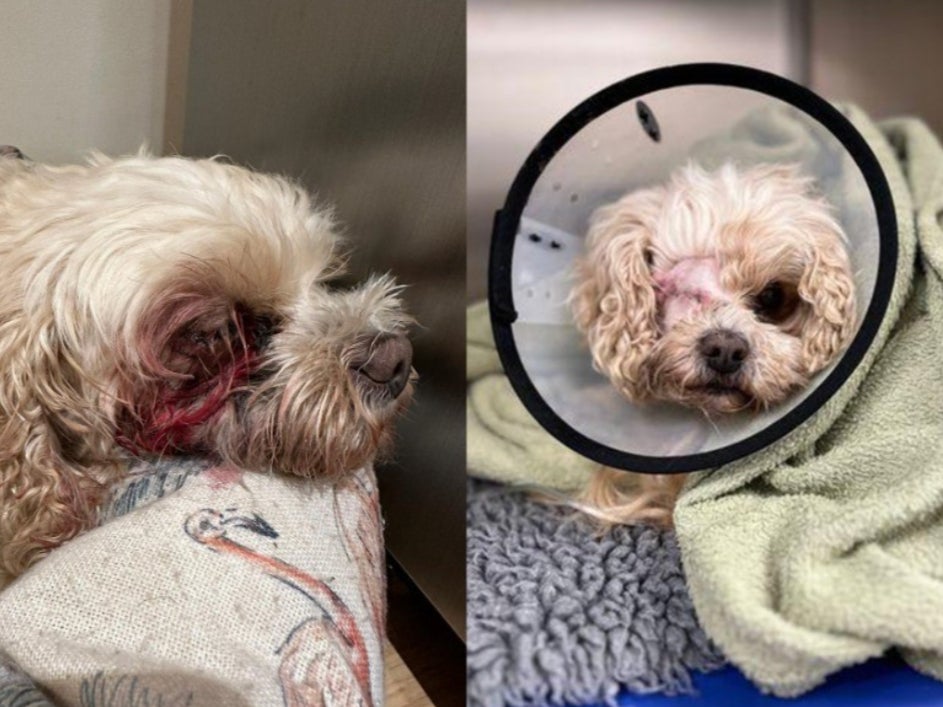 Clive was left "screaming in pain" and bleeding heavily from his face after he was set upon at Sheen Gate car park, his owner Claire Linnette Hayes said.
The "unapologetic" couple who had a child in a pram allowed the dog to attack with such force that the retired man walking Clive was said to have been knocked to the ground.
The honey-coloured Bully's owners allegedly walked away from the attack without any concerns telling horrified onlookers: "that's just what dogs do".
Ms Linnette Hayes, 38, told The Independent: "Clive's tiny and never been in a fight in his life. It was an awful thing to go through.
"Out of nowhere the Bully lunged and locked on and knocked over my father. It went on for a few minutes.
"My parents were torn between chasing the owners or rushing Clive to the vet. They just walked off like nothing happened."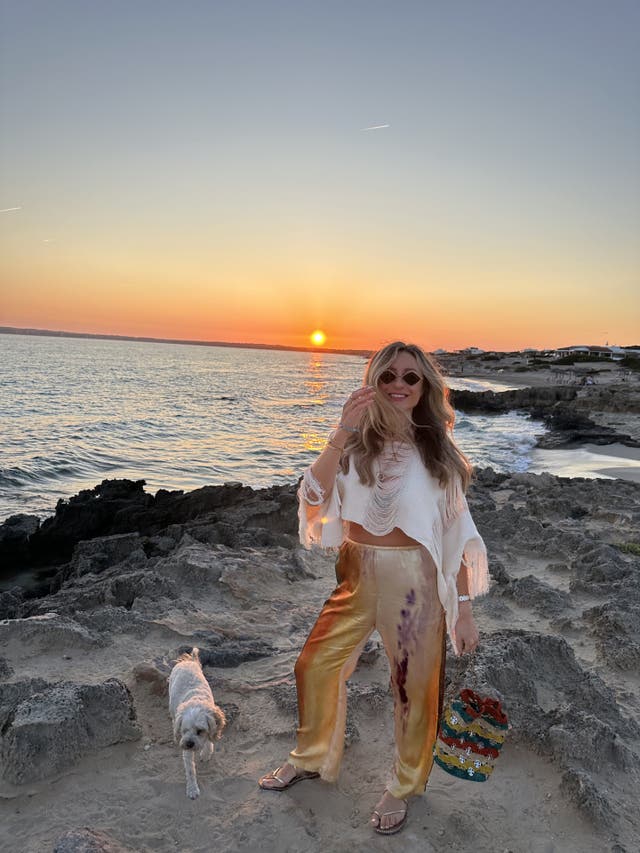 Clive had emergency surgery to remove his eye after it was punctured by the Bully's tooth.
Ms Hayes added: "I'm a dog lover and I agree with the majority who say it's not the dog it's the owner.
"But when those dogs attack they cause so much damage. They are so powerful, it is horrifying to see almost every day another attack."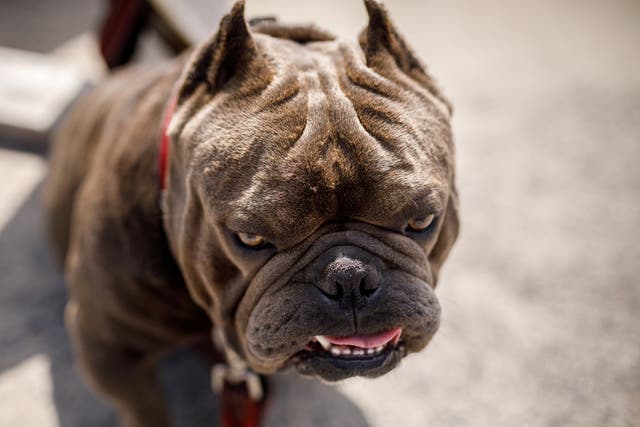 The beauty worker said she had moved to Ibiza after the horror mauling with Clive recuperating beautifully by the Spanish beach.
She said: "We are just lucky he is alive. There's a reason people have these dogs they are bought for status and protection not as a fluffy pet. It's disgusting how they are trained."
She said licensing should be brought back in for all dog ownership and would have the Bully XL listed as a banned breed.
"There is no recourse police don't really do anything, they are treated as a possession, not as a family member. It was the worst encounter of humanity I have ever experienced.