Last week, the rural community of Kentucky gathered to bid farewell to Jason Ellis, a 33-year-old K-9 officer who tragically lost his life in an apparent ambush. Over 1,000 people, including numerous police officers from neighboring states, attended the funeral to honor Ellis. Amidst this somber occasion, an incredibly touching moment unfolded, captured by photographer Jonathan Palmer—an image that will forever encapsulate the depth of devotion between a loyal dog and its fallen owner.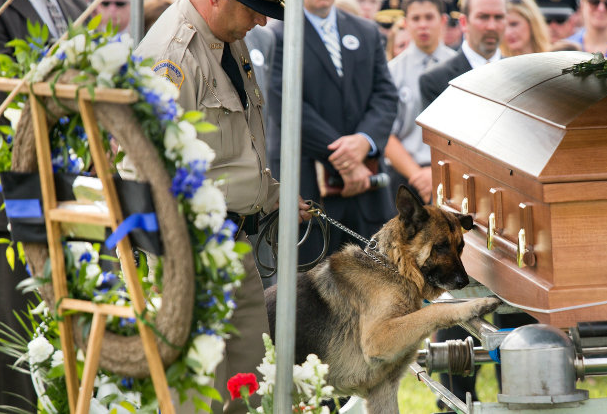 Fido's Unwavering Loyalty: A Paw Resting on the Closed Casket
During the funeral service for Jason Ellis, his loyal police dog, Fido, became an emblem of unwavering loyalty. As if unwilling to bid farewell, Fido gently rested his paw on the closed casket, a heartrending display that moved everyone in attendance. The photograph captured the intensity of emotion and the profound bond shared between the dedicated officer and his faithful companion.
Tragic Events Unfold: A Community in Mourning
The untimely demise of Jason Ellis unfolded tragically on a Bardstown, Kentucky highway exit. Shot multiple times in what appeared to be a malicious ambush, Ellis met an unfortunate end while serving the community he held dear. Despite the efforts of law enforcement, the small town of Bardstown, with its population of approximately 12,000 residents, still grapples with the unresolved nature of Ellis' death, leaving the community in a state of shock and sorrow.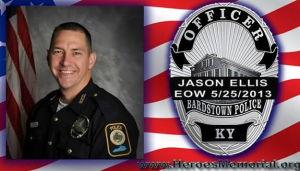 A Heartfelt Farewell: Officers Unite to Pay Their Respects
News of Jason Ellis' funeral spread far and wide, prompting an outpouring of support from neighboring states. A significant number of police officers, particularly K-9 units, journeyed to the rural Kentucky town to honor their fallen comrade. The Herald Leader reported that around 60 police dogs were present, their mournful howls echoing through the air, as if expressing their own grief.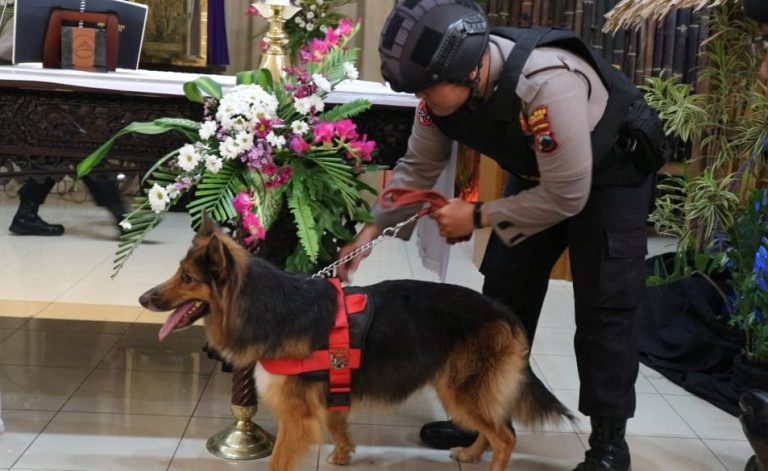 A Solemn Salute: Dogs Respond to the Honor Guard's Call
During the funeral service, a profound moment occurred as the honor guard was called to duty. In unison, the attending officers snapped to attention, demonstrating their respect for their fallen colleague. The response from the police dogs was equally powerful, with approximately 60 furry companions barking in somber unison—a poignant tribute to their departed comrade.
A Promise to Pursue Justice: Bardstown Police Chief's Tribute
Rick McCubbin, the Bardstown Police Chief, delivered a heartfelt tribute to Jason Ellis during the funeral service. Addressing the fallen officer directly, Chief McCubbin declared him a hero and reassured him that the pursuit of justice would continue. "Don't worry, my friend, we'll take care of it from here," he vowed. The Chief acknowledged Ellis' dedication to his role as a law enforcement officer, emphasizing that he died doing what he loved the most—serving and protecting his community.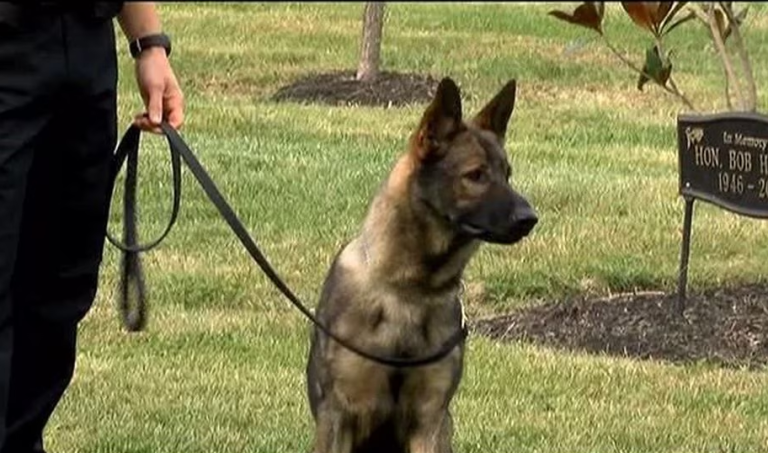 A Family Left Behind: Grief and Strength
Amidst the collective mourning, the profound impact of Jason Ellis' passing on his family cannot be understated. Left behind are his wife, Amy, and their two young sons, Hunter (aged 7) and Parker (aged 6). Their loss is immeasurable, and the community stands together in offering support and comfort during this difficult time. Chief McCubbin expressed his condolences to the grieving family, assuring them that they are not alone.
In the wake of this heartrending event, the memory of Jason Ellis, his unwavering dedication, and the bond he shared with his loyal companion Fido will forever remain etched in the hearts of those who knew him. As the community mourns the loss of a beloved officer, they find solace in the unity and strength that emerges in times of adversity. Together, they stand determined to honor Jason Ellis' legacy and find justice for his untimely passing.