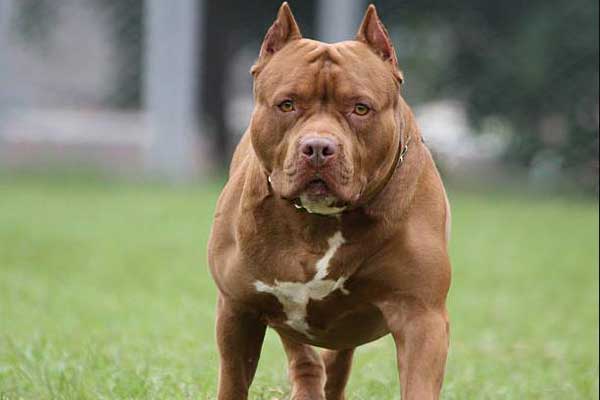 It's hard to find a rental that is pet-friendly, let alone if your dog of choice is a Pit Bull. A nonprofit in Minneapolis called My Pit Bull is My Family works to encourage families to keep Pit Bulls and other large-breed dogs. This is done by creating a list that includes rental homes that welcome all breeds and sizes of dogs.
In 2011, My Pit Bull is Family, a non-profit organization dedicated to addressing canine discrimination in housing was established. The goal of the group is to provide affordable rental homes for dogs regardless of their weight or appearance. The group believes that dogs should not be judged based on their appearance. The group wants to debunk the myth that Pit Bulls can be dangerous by showing how they should stay in the homes of their families.
Even "pet friendly" rental properties often include restrictions on breed sizes or types, which prevents people who have bully dogs from renting. On an always-changing list, many dog breeds are also banned, including Great Danes and Chow Chows.
Renting dogs is not allowed in some places.
According to the Humane Society of the United States, one of the main reasons why animals are given to shelters is because of housing, landlord, or moving issues. This means that rental policies may cause families to be torn apart.
Shannon Glenn is the executive director at My Pit Bull is Family. She says, "We've been told that shelters all over the country have said that large dogs surrendered because they can't find housing." These restrictive rental policies tend to be based on generalizations and misinformation about certain dogs, leading more animals into shelters.
My Pit Bull is Family has developed the largest database of dog-friendly apartments in America. This organization is entirely volunteer-run. Glenn explains that "each month our volunteers contact 400 pet-friendly rentals listed on Rent.com. These are the apartments that advertise they already accept dogs." Our volunteers either call each listing or do research online. We then add the listings which accept dogs to our database.
The organization has already contacted more than 2,500 listings. This site offers information to landlords and renters alike, including tips on how to become an "extraordinary" tenant. It also provides advice for those who have dogs about what it takes to be a good tenant.
Affordable Pet-Friendly Housing
Unfortunately, pet-rental discrimination is not limited to one region in the US. This year, the organization was contacted by over 3,000 families who were searching across the nation for pet-friendly rental housing.
Renters may not have the financial means to rent a home that accepts dogs of any size or breed. Glenn says: "It's nearly impossible to locate affordable, pet-friendly rental housing in your area that will accept all breeds of dogs. We are frequently contacted by people who cannot afford listings."
Recently, My Pit Bull is Family launched a new program to address financial hardships that families face in order to stay together. The Together at Home Fund helps with costs such as training, pet deposit, legal fees, and occasional repairs.
This fund was created in August 2018 as another effort by My Pit Bull is Family to help Pit Bull owners who have to balance their love for their dog with their financial struggles.
Renting with a Pit Bull Dog – A happy tale
The organization's service is usually used by dog-owning families who want to avoid discrimination in housing. However, it was also utilized in one case where the rental search helped create a new family. Kathy Schuh wanted a Pit Bull, but she knew that renting with this breed was difficult. She thought she would have to wait until she owned a home to get one.
Kathy found My Pit Bull is Family via Facebook, and she was able to find a pet-friendly place. She was then able to bring a Pit Bull, named Zeus, into her home just a few short weeks later. Zeus, a 5-year-old Pit Bull pays it forward. Zeus the Pit Bull is a great host. He makes his foster canine and feline siblings welcome while they look for forever homes.
My Pit Bull is Family's mission is to end "lick discrimination". This is done through community outreach and education, as well as an expanding breed-neutral database.