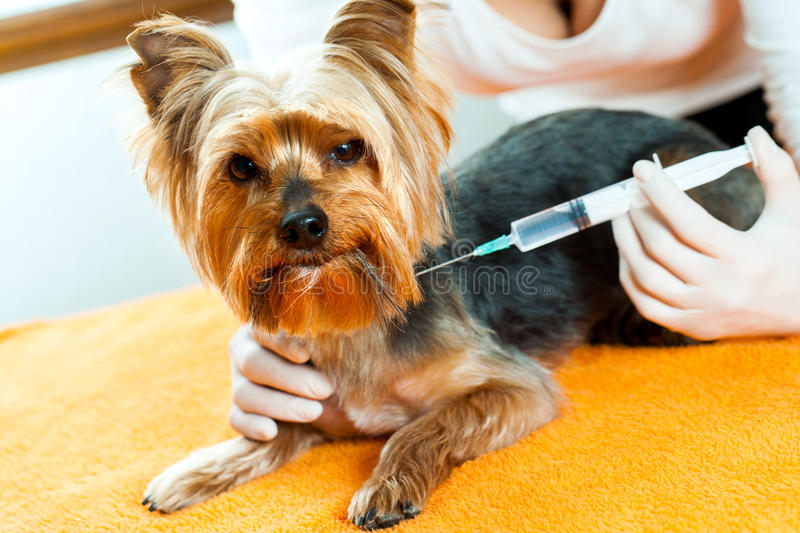 Military dogs, like their human counterparts, can be injured or ill in the field. Fortunately, the veterinarians in the U.S. Army Veterinary Corps have been trained to deal with a variety of situations, including scorpion bites and heat stroke.
Capt. Crystal Lindaberry is a veterinary doctor who recalls the treatment of a dog that suffered heat exhaustion, and even burns, while in Afghanistan's desert one summer. She explains that the sand, concrete, and heat from the sun caused the dog to lay down. However, the heat also affected his fur and paws. He did his work and when he returned, we looked after him. The dog was able to recover quickly and return to work in a matter of a few days.
Military dogs can be trained to detect explosives and drugs in addition to their patrolling duties. Certain dogs can be certified for both patrol and detection work.
In 2016, the U.S. Army Veterinary Corps marked its centennial anniversary, but few people are aware of its full military mission. All military working animals are cared for by the Army Veterinary Corps. In addition to dogs, (mostly German Shepherds or Belgian Malinois), the Corps also takes care of horses that were formerly part of the cavalry but are now used mostly for ceremonial purposes, and dolphins used in Navy search and rescue operations. Pets owned by military personnel stationed in different parts of the world are also cared for by the Corps.
Major Rose Grimm is the assistant chief of the Veterinary Corps at Fort Sam Houston, San Antonio.
Army Veterinary Corps: A Century of Service
Congress established the U.S. Army Veterinary Corps (USAVC) in 1916. However, the federal government had been responsible for animal care since 1776 when General George Washington raised a "regiment with a horse farrier." During the Civil War, each cavalry unit included a veterinary doctor. However, it was not until 1879 that Congress mandated that all cavalry vets be graduates from a recognized veterinary school.
The Army had 57 vets working for it in 1917 when the U.S. joined World War I. They were mainly involved in surgery and equine care. The Army Veterinary Corps today has 530 Veterinary Corps Officers, 530 veterinary technologists, 940 veterinary inspection specialists, and 400 civilian staff. These staff members provide veterinary service to the Army Navy Marine Corps and Air Force in several U.S. locations and more than 90 other countries.
According to Dr. Clayton D. Chilcoat, a Lieutenant Colonel and Assistant Deputy Chief of the Army Veterinary Corps, in Washington, D.C., most military vets are straight from an accredited veterinary college. In exchange for four years of service, the Army will pay for three years at a veterinary college.
Veterinarians who join the Army Veterinary Corps go through an 11-week program of classroom and hands-on training. Veterinarians have the option of serving on active duty, or in the Army Reserve.
Chilcoat has both a Ph.D. and a veterinary diploma. He began as a research scientist in veterinary medicine but later became the commander of an attachment veterinarian in Korea. He has also served in Germany and Africa.
Grimm's military career has been a varied one as a veterinarian. Our civilian colleagues may not see themselves in that light, but the Army does.
Lindaberry served overseas in Afghanistan, Iraq, and Kuwait. She is now stationed at Fort Campbell, near the Kentucky/Tennessee Border between Hopkinsville and Clarksville. Her job as a vet deployed overseas included routine care of the military dogs. This ranged from giving vaccines to treating diarrhea. Heat strokes and scorpion stings were less common issues in the Middle East. Lindaberry: "They have some very, extremely nasty scorpions there."
She notes that people tend to imagine Army vets treating dogs injured by explosives because they watch television. But the truth is quite different.
Army vets have been trained to deal with any situation. What do we do if we are not in a nice hospital with all the good things (like the right equipment and supplies) and our dog is sick or has an urgent situation? Lindaberry says. How do we handle these situations so that we can transport the dog to a place where he will be treated definitively?
Other duties of an Army vet
Most people are surprised when they learn that the Army Veterinary Corps is responsible for ensuring all military food consumption. Lindaberry said that a big part of her work is to inspect food establishments, dining areas, and food.
The duty of a veterinarian to inspect meat, poultry, and dairy products prior to their shipment to frontier posts dates back to 1890. According to the Army Veterinary Corps, veterinarians have always been ideally suited for a position in ensuring wholesomeness in food because of their strong academic background in epidemiology, microbiology, and pathology. Army food inspectors continue to inspect and approve food from all vendors, as well as all the food that is purchased by the U.S. Department of Defense.
It also dedicates considerable resources to medical development and research to protect military personnel, including vaccines, antitoxins, and antidotes. The Army Veterinary Corps also offers advanced education for veterinarians. Lindaberry is returning to the classroom this summer as part of the Army's Long-Term Health Education Training Program. Lindaberry will enroll in an internal medicine residency at North Carolina State University with her German Shepherd and other animals. Lindaberry said that after completing her residency program she would return to the Army and help train veterinarians. She will also provide special care to military dogs.
Lindaberry, when asked for advice on how to become an Army vet, explains that caring for animals is just one part of her job. I tell people to not join the Army until they are ready to do so. "Yes, I am a vet, but half of my time is spent doing old-fashioned Army things."