PERRY COUNTY, MISSOURI — A spelunking crew in Perry County, Missouri, discovered and recovered a senior dog that had been lost for nearly two months on Saturday.
When the gang discovered Abby, they were deep into the Tom Moore Cave system between Brewer and Perryville.
The cave is roughly 24.5 miles long, making it the second-longest in Missouri. It's unknown how long Abby had been in the cave or how she survived. There is some running water in the cave, as well as fish and crustaceans, but rescuers reported utter darkness in the area where they found Abby.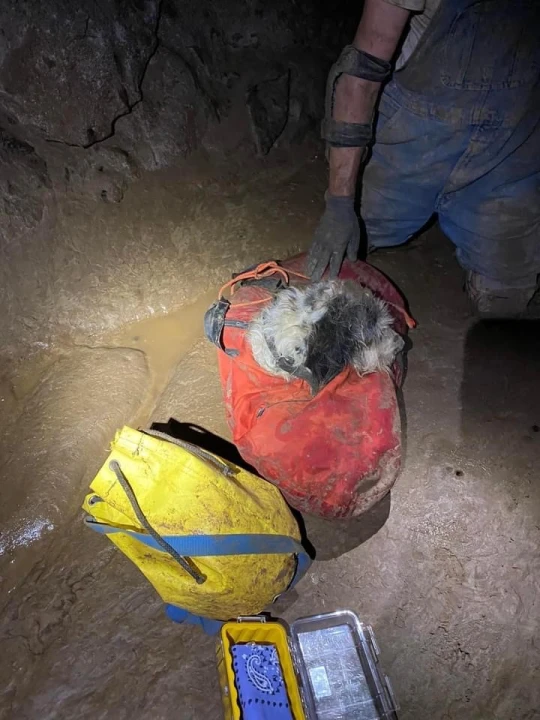 When Rick Haley, a qualified cave rescuer, was informed about the dog, he was overseeing a sump dive and there was an issue with a diver's equipment.
Abby was successfully moved through a two-foot opening in the cave and then 500 feet up a steep vertical climb to safely exit the cave by Haley and Gerry Keene.
Once outside the cave, Biehle Assistant Fire Chief Robert Cahoon assisted the rescuers in going door-to-door throughout the neighborhood in search of Abby's owner. After a surprise reunion, the owner informed rescuers that she hadn't seen Abby since June 9 and assumed she'd died.