Crate training has become a very popular method of house training puppies, and for good reason — this kind of training relies on a dog's natural instinct not to relieve themselves where they sleep. There is a lot of confusion about whether or not it's okay to cover your pup's crate, and the short answer is, "
yes 
!" Although there are some situations in which you shouldn't cover your dog's crate, there are many other cases where it's both acceptable and beneficial.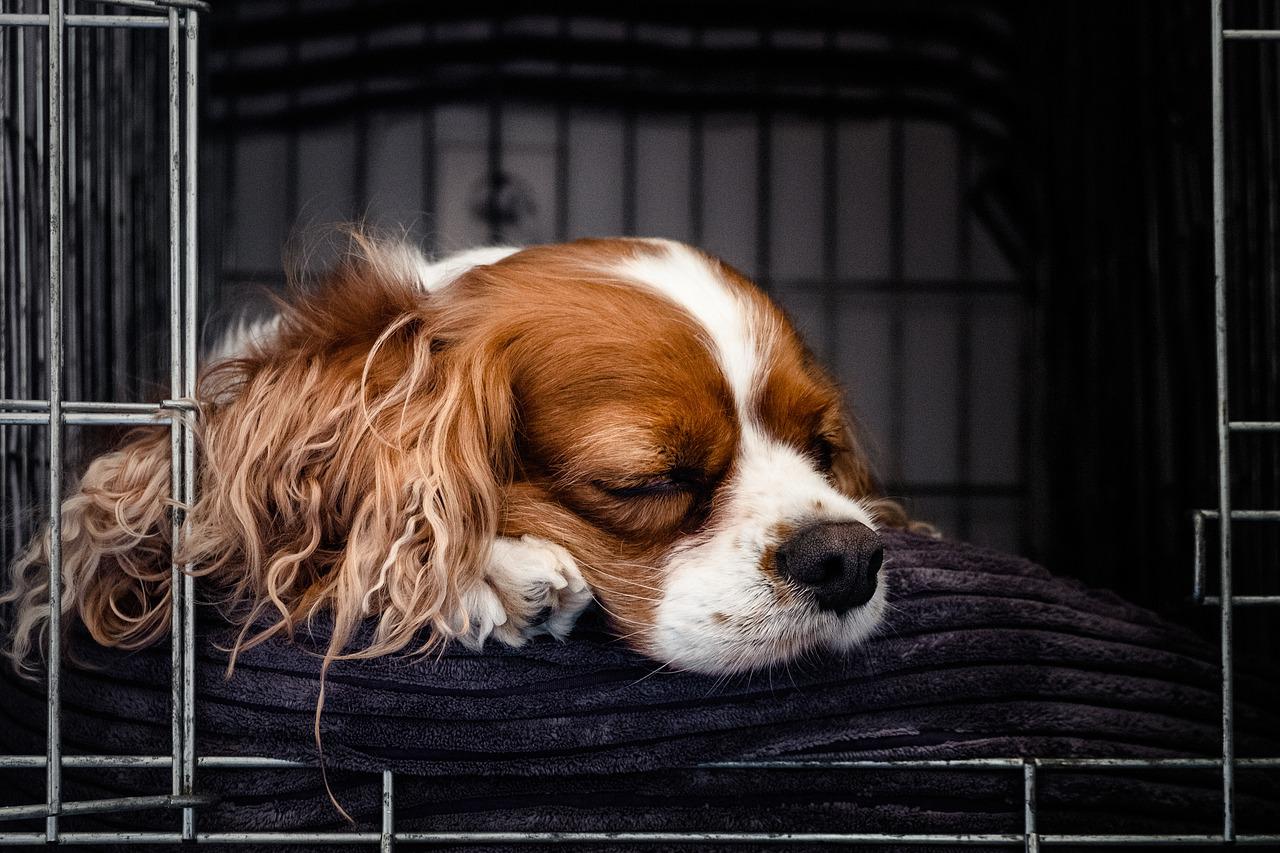 Why would you cover your dog's crate?
Dogs need a safe place, a place they can calm down and rest, and somewhere to sleep. You can limit their exposure to stimuli such as lights, sounds, and smells by covering the dog's crate. By providing a safe area for your dog to retreat to, you can help them feel more secure.
You can help your dog establish a routine by covering the crate during the day and then replacing at night. They will quickly learn that an uncovered crate can be used as a place for relaxation during the day, while a covered one is for sleeping. This will help your dog to understand when it's time to go to bed.
A great option for traveling is to cover your puppy's crate. A puppy's fear of riding in the car can make it uncomfortable. Therefore, it is a good idea to keep them in a covered crate.
What are the best times to cover your dog's crate?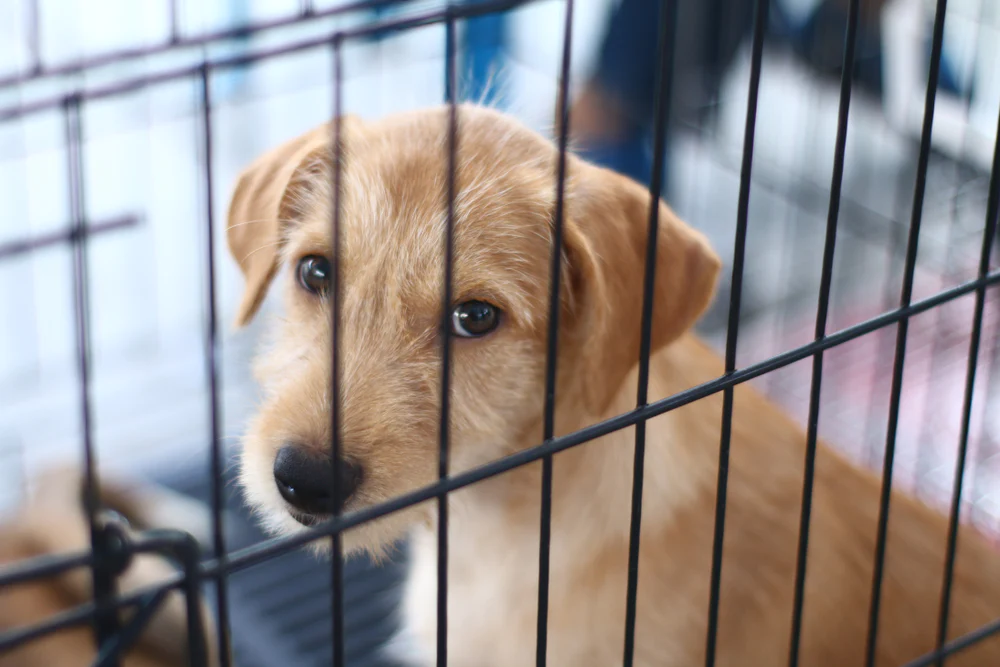 Some owners use the cage to punish their dogs. They think that if they lock their puppy in a cage and cover it with a blanket, they will be punished.
It's crucial to realize how stressful this can be for puppies. Dogs who are eager to have fun and be with their owners are kept in a crate and isolated from the outside world. However, they will still be able to hear their owners outside and this may cause anxiety.
This is a very counterproductive way to train your dog. You should never force your dog to use the crate.
How do I cover my dog's crate?
You will need to cover the dog's crate with thin material. This will not only dampen external stimuli but also allow for plenty of airflows. For day-to-day use, you should cover at least some of the sides. Your dog shouldn't feel cut off from you. The best is to leave at least one side exposed and face you or the room. You can leave enough space for air to enter the room, so you can cover all sides at night for your dog to sleep.
You have options: either purchase a crate cover, make it yourself, or you can use what you already have.
A crate cover can be a great way to provide a safe environment for your dog. They can be easily fitted over your crate. A flexible cover, such as the Molly Mutt Rocketman Dog Crate cover, allows you to quickly convert from a partially covered crate that is used during daytime to one with airflow for nighttime.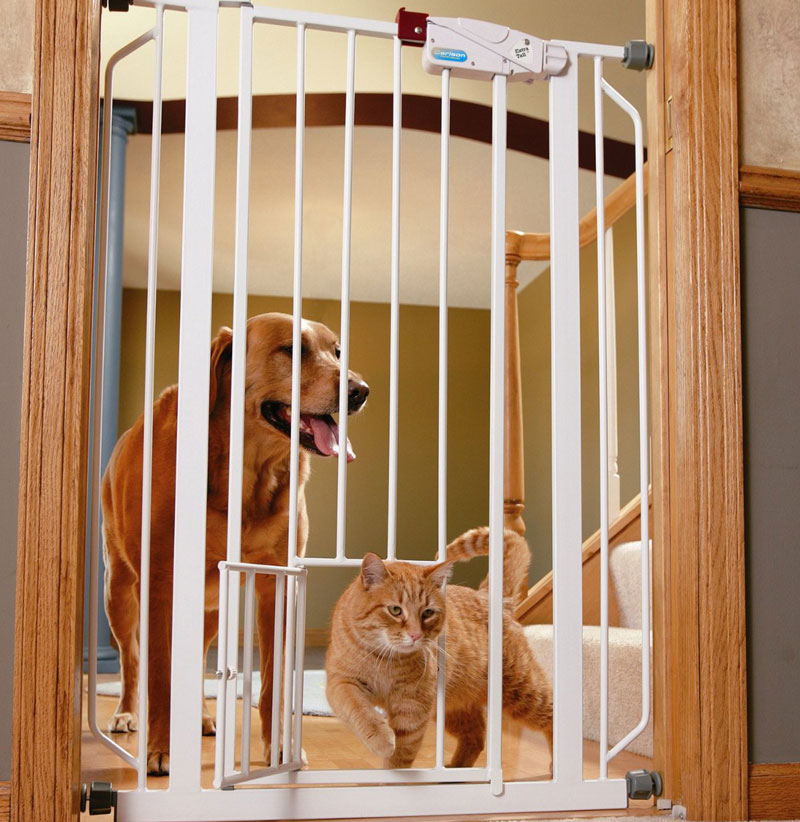 You could use sheets or blankets that you have already in your home. You can make your own crate covers if you are crafty.
No matter which option you choose, don't make the crate too heavy that it insulates your dog. Comfort is the key to successful crate training
The Final Word
If your dog is comfortable in their crate, it can be a great idea to cover them. While a crate shouldn't be used for punishment or confinement, a properly covered crate will allow your dog to escape and feel safe. A crate cover can provide privacy and comfort for your dog's retreat, provided that it is not too thin to prevent airflow.