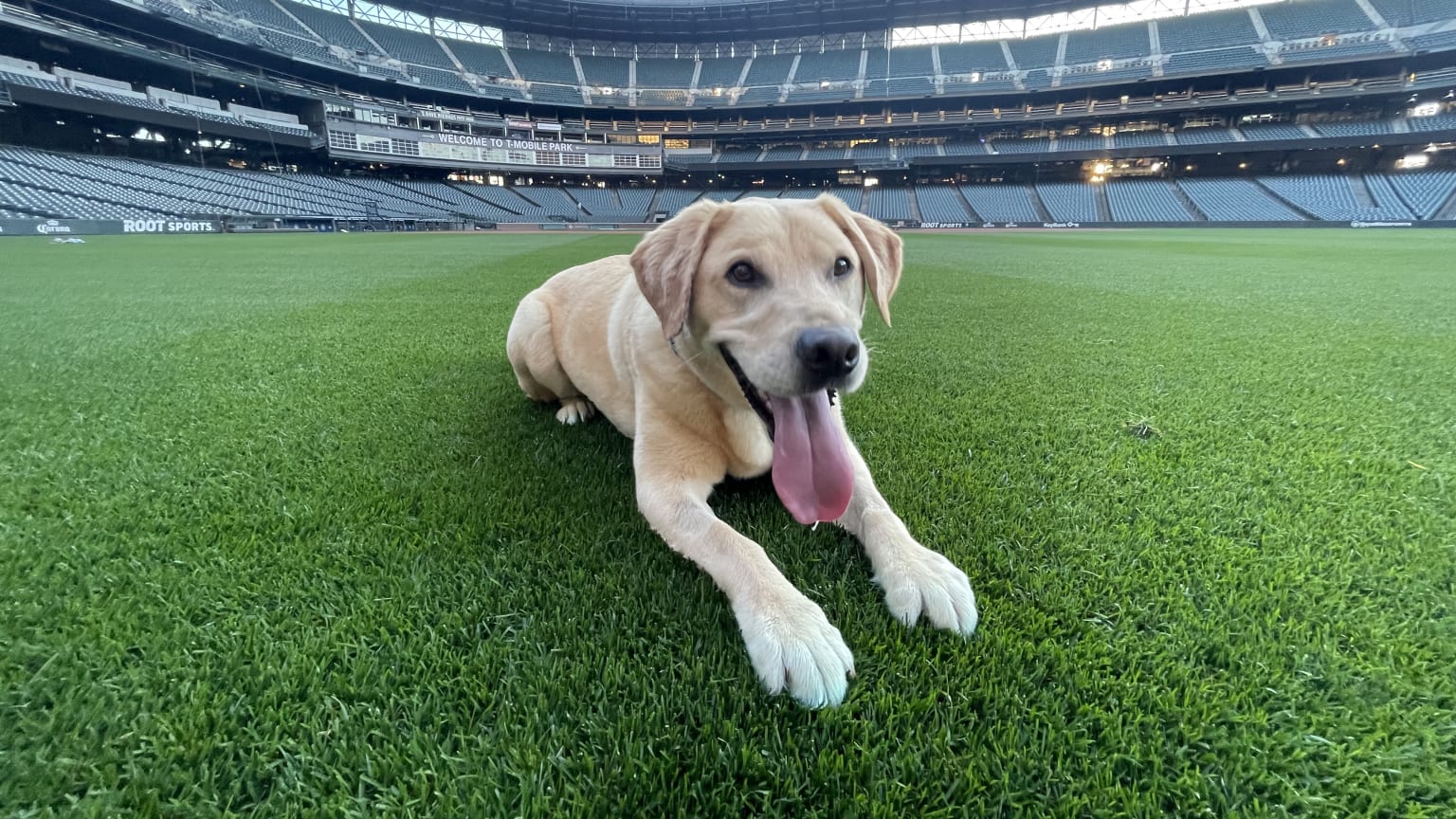 SEATAC — Even though the trade deadline had passed, the Mariners nonetheless made a significant roster acquisition for their late-summer postseason drive.
The team announced on Saturday that it has adopted Tucker, a 4-year-old mixed Labrador who would reside in the clubhouse at T-Mobile Park and occasionally travel with the team to away games.
My name's Tucker, I'm a 4-year-old lab/retriever mix and I was just adopted by the @Mariners clubhouse from OkanDogs!

I'm gonna get to hang out at the ballpark all the time, travel with the squad and enjoy my very own unlimited supply of baseballs. Doesn't get better than this! pic.twitter.com/F2KdirlDXO

— Tucker the Mariners Pup (@MarinersPup) August 6, 2022
As anticipated, Tucker was immediately a tremendous hit with the team as soon as he was presented before to a doubleheader against the Angels.
The Mariners manager Scott Servais stated, "He just got activated today and will be a fantastic addition to our squad.
Endless belly and head scratches! https://t.co/puIkOjgFKd pic.twitter.com/50jZjSRm4S

— Erik Swanson (@Erik_Swanson03) August 6, 2022
Tucker comes from OkanDogs, a rescue organization that Servais and his wife, Jill, have worked for to assist in transporting dogs in need of homes from less populous Eastern Washington to the Puget Sound area. Cashmere, Washington, is about two and a half hours from Seattle.
More than a year had passed when the clubhouse first considered adopting one, but several factors, including logistics and personality, had to be taken into consideration. When Okan and Tucker crossed paths earlier this summer, Jack Mosimann, the Mariners director of Major League operations, traveled to Cashmere to pick up the new pet.
He was widely scouted, according to Servais. "We cross-checked them and sent personnel in there. Jack entered quickly. On this dog, we gathered some major data. He thereby chose a high draft position. He joined our team as a free agent, and we are glad to have him. extremely good All day long, this guy will play fetch and other games with the men. In the upcoming days, you may see him out on the field here, sprinting about. He currently has the clubhouse covered.
How about Tucker getting a player's comp?
Servais remarked, "I believe Ty France is kind of laid back and California cool. He has a little bit of Ty France and a little bit of that.
🥺🥺🥺

Scott and Jill Servais are working with OkanDogs to relocate rescue dogs from Eastern Washington to the Puget Sound region and help them find permanent, loving homes 💙

Learn more about OkanDogs at https://t.co/kMe0mcAbGu, and stay tuned for more. pic.twitter.com/1oKPBAgtx9

— The Mariners Care Foundation (@MarinersCare) January 26, 2022
The Servais family has dedicated more than 30 years of their lives to animal rescue. The Mariners sponsor "Bark in the Park" events at T-Mobile Park as frequently as any other Major League Baseball club, if not more frequently. In June, Jill was the driving force behind a push to encourage neighborhood shelters to promote adoption.
In what turned out to be a cute diversion, OkanDogs was one of those organizations, bringing puppies onto the field during batting practice. After that, the OkanDogs puppies were offered for adoption during the game on the upper concourse, and the team paid the adoption fees. On August 23 and September 28, the Mariners' final two "Bark in the Park" games, there will also be adoptable animals available.
These adorable pups are up for adoption today thanks to OkanDogs and Forgotten Dogs! In addition, the @Mariners will be covering the adoption fees for four of these very good dogs. For more information, you can find them in Section 340 🐾 https://t.co/JhiVmjylzq

— The Mariners Care Foundation (@MarinersCare) June 28, 2022
Servais stated, "We're just trying to raise awareness for rescues around the state of Washington. "There are dogs for every person, and this one is a home run. I love this little boy. The prospect excites our players. They had a lovely little diversion at the clubhouse thanks to it. The small kid is adored.