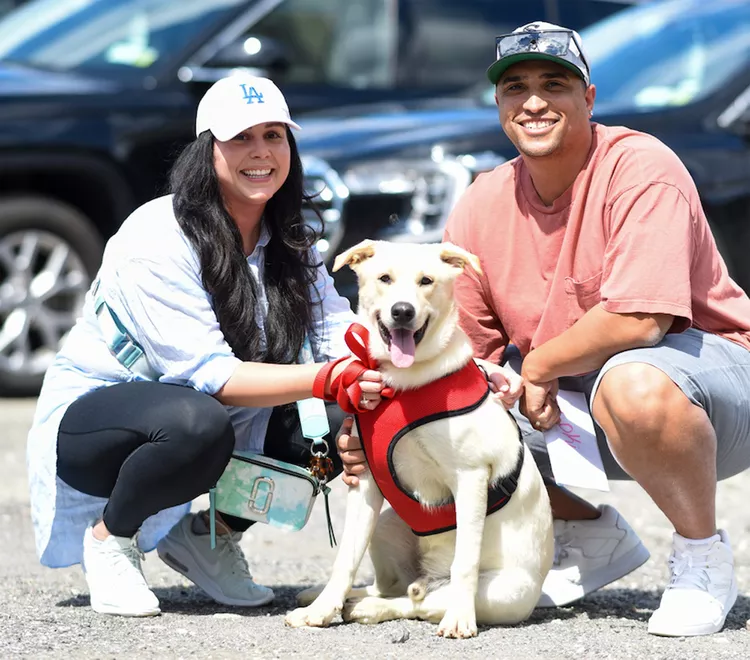 Last month, 300 dogs and cats from Puerto Rico were transported to loving new homes. This was the result of an extensive nonprofit initiative to reduce the overpopulation of pets on the island.
The two rescue flights, which included 165 dogs and 135 cat, were carried to the U.S. mainland by a coalition of animal protection groups including Wings of Rescue and Tito's Handmade Vodka's Vodka For Dog People Program.
Why? Puerto Rico is experiencing a serious stray animal crisis. Tara Steinberg is the communications manager for the Sato Project. She says that there are about 500,000 stray animals roaming around the island. They have little to no access to fresh water or medical care. Steinberg attributes this large number of strays in part to infrequent neutering and spaying and a variety of disasters. Steinberg adds that Puerto Rico, unlike other states, has a severe lack of government and community support when it comes to animal welfare.
Steinberg told Daily Paws that there are only five animal shelters on the entire island. Non-profits like ours are the only hope for [stray] pets in Puerto Rico.
Many animal rescue groups are not afraid to do the heavy lifting in order to protect as many animals from harm as possible. The "freedom flights" were planned in the early spring with Wings of Rescue, and additional passengers where possible added to their roster. The rest of the pets went straight to New York or Maine shelters. Despite the long journey, some of the animals have settled into their new homes.
Everyone is doing great! Jeana Roth is the director of community involvement at Animal Refuge League of Greater Portland. She spoke to Daily Paws. The majority of the animals have already been adopted. Only a small number are still searching for homes.
It would not be possible to conduct a rescue mission of such magnitude without the help and dedication of many volunteers, organizations. Wings of Rescue, for example, was the one who transported these animals from shelters to safe places, where they could find new families. Even though they face challenges like delays at customs and bad weather or mechanical problems, the work is always worthwhile.
Gene Gable is the media relations representative at Wings of Rescue. He says that everyone involved in animal rescue feels a sense of satisfaction when they are certain an animal was saved, and will be going to a good home. This feeling never changes. It is an incredibly rewarding experience to work on one of our flight and see first-hand how everyone in the rescue process treats the animals with respect, love, and kindness.
Every pet that we move is a statistic less depressing. Every pet brings love and joy to someone. "You can't win with that."